How much is Lance Armstrong worth:
---
Full Name: Lance Edward Armsrtrong
Net Worth:

$125 Million

Occupation: Professional Athlete/Cyclist
Marital Status: Single
Ethnicity: Caucasian
---
Lance Armstrong Net Worth – The Prestige Beyond Fight Of Cancer
Road Racing Career – The Ascent
Like most legendary athletes, Lance's career in sports started at an early age. He started swimming at age 12 which quickly led him to an interest in triathlons and by age 13 he had won his first, the Iron Kids Triathlon. Lance continued participating in triathlons turning professional at age 16, then becoming national spring-course triathlon champion at age 18 and 19 (1989 and 1990 respectively).
Armstrong became a cycling professional once he joined the Motorola Cycling Team in 1992, andit was with the Motorola jersey he made his first major achievements as a cyclist. The following year he was able to win 10 one-day events and stage races, however this initial success was dwarfed by his win at the UCI Road World Championship, commonly referred to as the "World Cycling Championships". In addition, he also won the "Thrift Drug" Triple Crown of Cycling. This Triple Crown includes the CoreStates USPRO national championship in Philadelphia, the K-Mart West Virginia Classic, and the Thrift Drug Classic in Pittsburg. This is, of course, not to be confused with the much more prestigious Triple Crown of Cycling which includes the Tour de France, the World Cycling Championship, and the Giro d'Italia. And finally, another great achievement for Lance in 1993 was the Tour DuPont where he took second place.
Lance's Famous Battle With Cancer
Lance Armstrong, by the age of 25, was dying of testicular cancer. Even though he learned of his cancer at such a young age, it had already spread to his abdomen and to his lungs by the time he felt any symptoms. His testicle was swollen and he was coughing up when he went to his urologist who, after an ultrasound examination, told him that he did in fact have cancer in his testicle and that it had spread to his chest and abdomen. The very next day the malignant testicle was removed and 12 weeks of chemotherapy were scheduled as soon as possible. His urologist would later be quoted saying, "We told Lance initially 20 to 50% chance, mainly to give him hope. But with the kind of cancer he had, with the x-rays, the blood tests, almost no hope."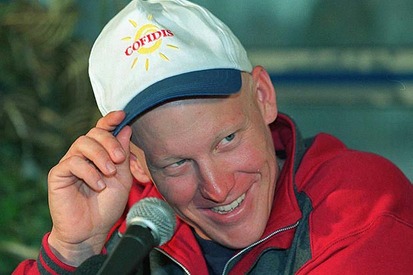 Many people across the globe had seen Lance race and sympathized with him when news of his illness surfaced. One of those people, Dr. Steven Wolff of Vanderbilt University, decided to write Lance a letter suggesting he go to the Indiana University medical center. Lance would spend the remainder of his treatment there. Armstrong's treatment involved an alternative medicine in order to avoid the lung toxicity associated with the traditional treatment. This proved beneficial and he went on to make a full recovery. By early 1997 he was officially free of cancer and by 1998 was actively training.
Road Racing Career – The Recovery
Lance continued to win the Tour de France every year for the next 6 years. And finally, in 2005, Lance announced that he would be retiring from professional cycling. This retirement was ended shortly after when he announced that he would be participating in the 2009 Tour de France, in which he would place third. The next year he attempted the Tour de France a final time placing 23rd after a series of crashes. And in 2011 Lance announced that he would be ending the international career.
Doping Allegations
Accusations of cheating in the form of performance-enhancing drugs have haunted Lance Armstrong for the majority of his cycling career. However, up until his confession to Oprah in 2013, he had consistently denied using these drugs. In 2004, L.A. Confidentiel – Les secrets de Lance Armstrong was published alleging the use of performance-enhancing drugs by Lance. Another accusation of drug use was put forth by a teammate claiming that Lance had admitted to using performance-enhancing drugs to his physician. This, Armstrong suggested, must have been from confusion as to what was actually said to the physician. The allegation was not supported by any of the other people present when it happened. Another teammate was interviewed in Hardtalk on BBC News, insisting he and Lance had routinely doped together.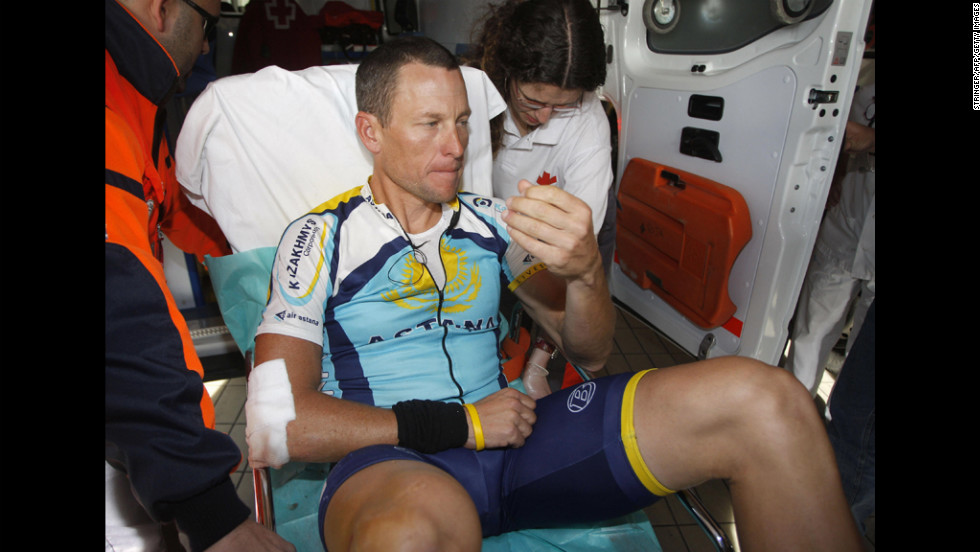 In one of the most shocking episodes of the Oprah Winfrey show, Lance confessed to using performance-enhancing drugs throughout most of his cycling career. He admitted that all of his seven Tour de France wins were aided by doping. He also admitted to blood doping and falsifying drug test documents. He currently being sued for prize money and is fighting to keep it.
The Personal Life Of Lance
Lance has three children from his first wife, Kristin Richard, whom he divorced after 5 years of marriage. He dated a handful of people over the next decade, including singer-songwriter Sheryl Crow and designer Tory Burch. In 2008 Armstrong dated Anna Hansen and, although Lance was thought to be impotent, Anna would bear Lance two children. Lance Armstrong house is 8,000-square located in Austin, Texas.