How much is Bob Saget worth:
---
Full Name: Robert Lane Saget
Net Worth:

$100 Million

Occupation: Actor/Producer/ Standup comedian
Marital Status: Divorced
Ethnicity: American Caucasian
---
Bob Saget Net Worth – Looks Like Danny Tanner Made The Bank
Bob Saget played Danny Tanner on the highly popular 90s sitcom Full House. Mary Kate Olsen played one of his daughters Michelle in the show.
Bob Saget was born in Philadelphia, his father was a supermarket executive and mother worked in a hospital. They were Jewish. Bob lived his life away from his family in California. But he went back to his native place to complete his high school graduation. He wanted to become a doctor when he was young but it was one of his teachers who saw his talent as a comedian and encouraged him to pursue his creative side instead and thus Bob Saget net worth became $100 million.
Bob Saget Net Worth And Career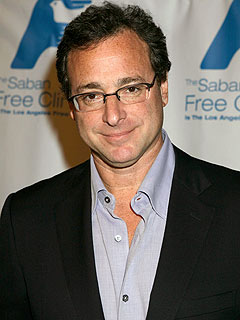 After moving to Hollywood Bob struggled for a first couple of years, he did some small supporting gigs including a morning show for CBS. The major break of his career came when he was cast as Danny Tanner on NBC sitcom Full House. That show quickly became very popular with the family audiences. Bob's role as a single father of three kids touched people's hearts. He once told in an interview that people used to call him Michelle's dad when they used to see him in real life.
Bob Saget never played lead in any TV shows, even though it looked like that the show Full House is about his character Danny Tanner, viewers quickly realized that the lead guy character of the show actually was Uncle Jesse played by John Stamos. But Bob was among those supporting actors in TV who made a big impact in the viewers mind. Like Jason Alexander of Seinfeld.
Bob Saget and John Stamos friendship are still intact even after so many years. They became close friends while filming the TV show. Bob also told in his interviews that he even changed the diapers of Mary-Kate and Ashley Olsen on the sets of Full House. This show was definitely very special to him and it is getting a reboot this year with most of its original cast members.
Bob Saget also played a big part in recently canceled CBS show how I met Your Mother. He was the voice of older Ted Mosby. Bob is known for his powerful voice, he did many voice roles throughout his career.
Known as a mild and friendly personality Bob has many friends in the industry. Most of the people he worked with became his friends in real life; he also made numerous appearances in late night talk shows like Tonight Show with Jay Leno. He is still working and will appear as himself in 2015 Entourage movie.
Bob Saget was married to Sherri Kramer from 1982 to 1997, Sherri was a screenwriter, and together she and Bob have three girls. After that, the marriage ended Bob started dating again very quickly and according to latest reports he has a steady girlfriend now. But he does not really like talking a lot about his personal life.
Bob Saget the standup comedian still does many comedy tours; he recently made a very funny video with John Stamos where they pretended they are lovers. He is getting ready to play his most beloved role, Danny Tanner, again very soon. He has already made more than $100 million as an actor and his empire is continuing to grow.