How much is James Brown worth:
---
Full Name: James Joseph Brown
Net Worth:

$100 Million

Occupation: Musician, producer, singer, dancer
Marital Status: Deceased
Ethnicity: African American
---
James Brown Net Worth – What Was The Source Of His Wealth?
Popularly known as The Godfather of Soul, the late James Brown had a net worth estimated to be $100 million. James Brown net worth was earned from music, singing, song writing and record producing. A talented musician with a career spanning six decades, James Brown had the admiration and accolade of his peers as well as his millions of fans worldwide. He was known as a hard working musician who went beyond expectations to put forward a stage performance that left many of his fans yearning for more. It's no wonder that his net worth is that huge considering the number of years he was in the show business. Credited with turning Rhythm and Blues into soul music and subsequently turning soul music into Funk that ruled the air waves in the 60s and 70s, Brown was indeed a heart throb and a darling of many music fans across the globe. It's for this reason that he amassed a lot of wealth before his death in 2006.
James Brown Early Life
James was born in 1933 to a 17 year old father Joseph Brown and a 16 year old mother sussie. He was born in a small wooden shack in Barnwell state of South Carolina. He was born in an extremely poor background. When he has only 5 the family moved and relocated to Augusta state of Georgia. As a child, James Brown spent a lot of time on his own and hassling to make ends meet. He was in school until the sixth grade. As a child, James set off his music career by singing in various talent shows. He was also a good dancer and performed buck dances to entertain various troops at the inception of world war II as their convoy passed through their home. At the time, Brown managed to learn how to play the Guitar, piano and harmonica. At 16 years, James Brown was convicted and briefly sent to a juvenile facility due to robbery. He was inspired to be an entertainer and musician after watching footage of Tympany Five perform their famous Caldonia in a short film.
Marriage And Personal Life
Towards the end of his life, it was discovered that James had diabetes which apparently had not been diagnosed for very many years. In the year 2004, James was successfully diagnosed of prostate cancer and got a successful treatment. His state of health however did not hamper him from maintaining an energetic performance during his various shows. James Brown was married on 3 different occasions. In his lifetime, Brown is believed to have had very many children. He himself acknowledged 9 children 5 of which were sons. He was also blessed to see 8 grandchildren and 4 great grandchildren.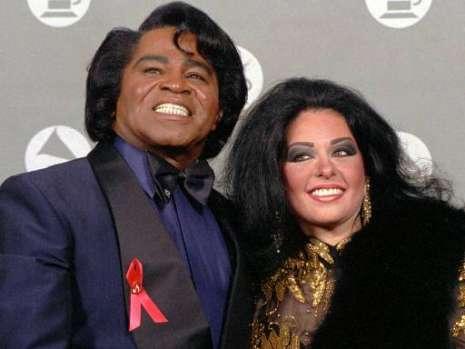 Final Thoughts
James Brown net worth of $100 million shows the hard working nature of him in the 6 years that his career blossomed. By the time of his death, he had amassed great wealth like other famous and popular artists such as Tina Turner and Alicia Keys. Though there have been legal tussles as concerns his final will and testament, there is no denying that he did his part, touched the lives of many musicians and left a lasting memory on the hearts of many.