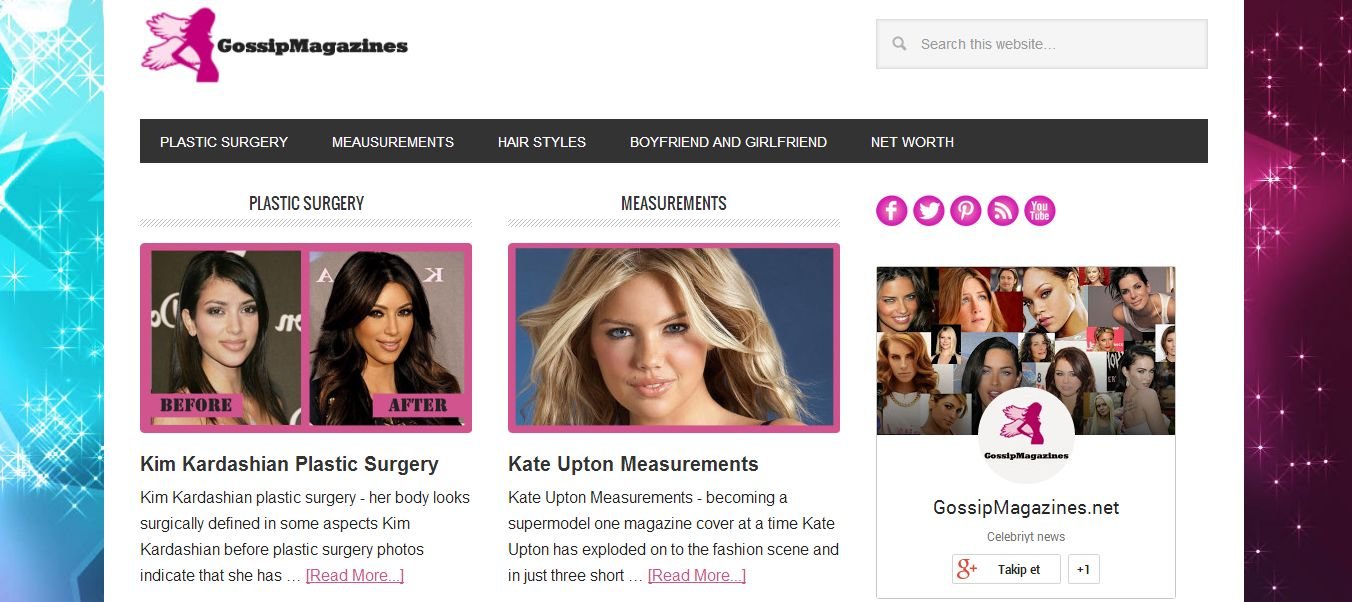 New articles are published by writers everyday. You can follow all new informations,the latest news and gossips about celebs you have been looking for in this website. You can reach the latest articles in facebook, twitter, pinterest, googleplus accounts of our website.
Our website's purpose is to gather the latest news and gossips about celebs and share them with you. The comments which sent by you will help us to know that we are on the right lines.
The main topic titles are plastic surgery , measurements , net worth , hair styles , boyfriend , girlfriend , tattoo, diet plans, baby, workout,makeup etc.
We would like you to share your thoughts about our website because your thoughts are really important for us. We will be pleased if you share your thoughts by contacting with us.
So that's usi we are just here for you!
Keep following!